Reservation to Rental Steps
Published on 3/9/2022
Thank you for choosing Executive Enclosed Boat and RV Storage!
You have landed on this page if you have a reservation with Executive Enclosed and you need to take the last few steps to convert it to a rental. If you have any questions please text or call (512-759-8778) or email info@ExecEnclosed.com.
When you reserved a unit you already created a profile, login to your profile at www.ExecEnclosed.com (If you are on a computer you can right click on the link above and open it in a new window to see it next to this page.)
If you Forgot Your Password click the link to send a link to your email to reset.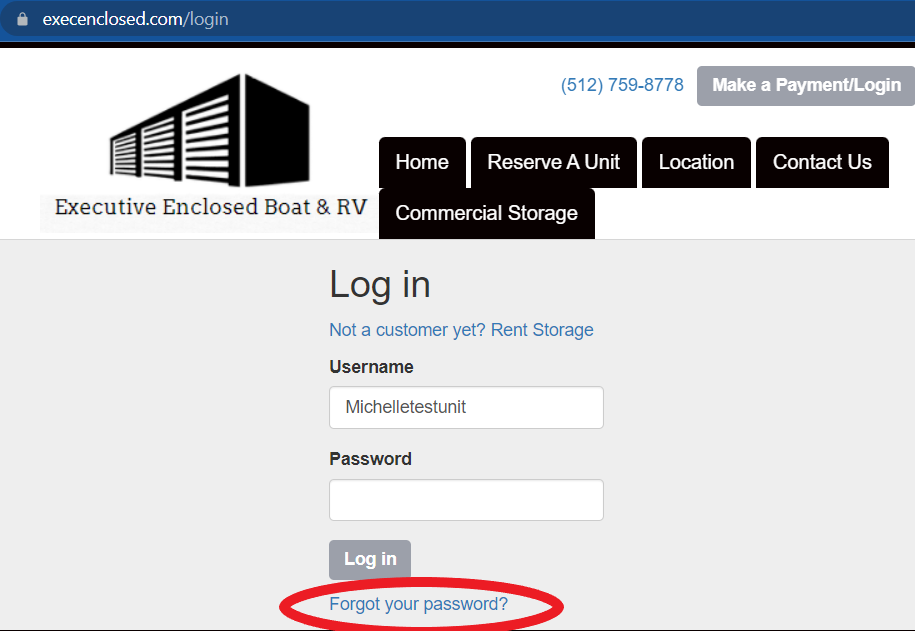 After logging in, click Edit Profile.
Update your information, some fields are required. ---->> Please provide as much info as possible.
Click Dashboard and the link to Sign Unit XXX Agreement.
View the agreement, click the button at the bottom and sign with your mouse (on a computer) or finger (phone or tablet).
Click on Dashboard and Make a Payment.
------> Note if it is within 7 days of the end of the month, the system automatically invoices you for the next month. You do not need to pay for the next month immediately, it will be automatically withdrawn on the 1st.
All set! Thank you for completing the last steps for your rental.